Analysis, Creation and Teaching of Orchestration Project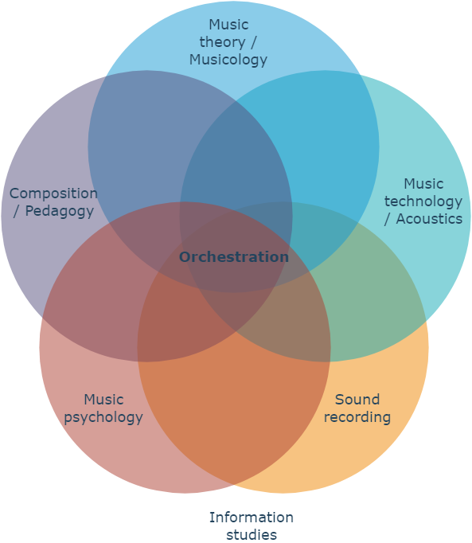 Building digital tools is needed to develop an understanding of orchestration and its essential role in how we perceive and experience music.
Orchestration at its core is the art and science of combining musical instruments. It influences what we hear in music and how it makes us feel. It has the capacity to provide musical weight and colour and it contributes to the identity and tone of the composer, ensemble, and musical style. However, very little research has been conducted on this essential component of music and we are left with a limited understanding of the what, how, and why of orchestration. 
Through a SSHRC partnership grant led by McGill University, the Analysis, Creation and Teaching of Orchestration (ACTOR) project brings together an international and interdisciplinary team of researchers, composers, music theorists, computer scientists, psychologists, sound recordists and conductors with the goal to revolutionize the study, teaching, and practice of orchestration. Dr. Meghan Goodchild's role merges her research background in music theory and current expertise in research data management as a librarian at Queen's University and Scholars Portal, the service arm of the Ontario Council of University Libraries (OCUL). 
The team will create innovative digital tools for analyzing, learning, creating, and teaching orchestration. Research data management underpins the project to enable and support the integration of different types of data, to build interoperable tools, and to facilitate the exchange of interdisciplinary knowledge. 
To learn more about Dr. Goodchild, browse her website. For additional information on the ACTOR Project, visit its website.