Ageing + Communication + Technologies Project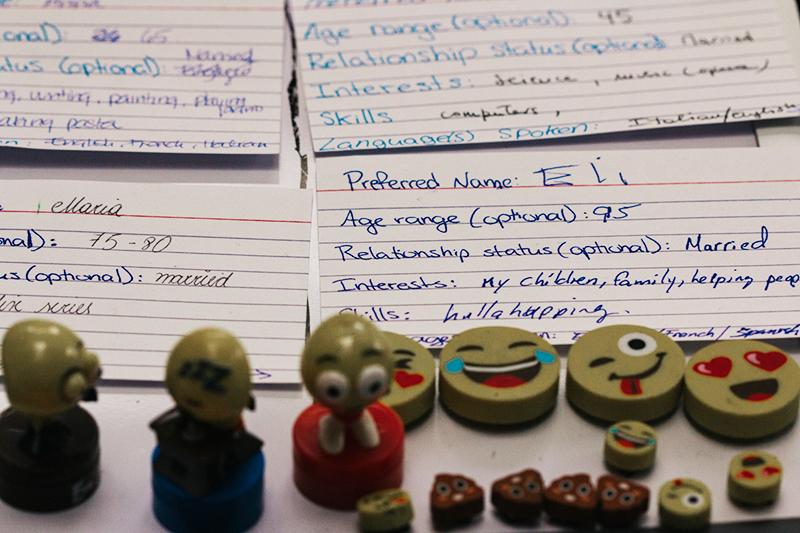 Involving teams from seven countries (Austria, Canada, Denmark, Israel, Netherlands, Romania, and Spain) this [ACT] project offers a unique opportunity to explore possible processes of displacement of traditional dominant media by innovative communication practices within the older audience of new media
As its name would suggest, the Ageing + Communications + Technologies (ACT) Project is concerned with the transformation of the experience of ageing in the digital age. Key to ACT's approach to the question of "digital ageism" is leveraging meaningful partnerships both within academia and outside of it. Older adults are active agents in the planning and design of ACT research projects, aiding in the development of appropriate language and offering expertise in the area of inter- and intra-generational communication.
Broadly, the ACT's research falls into three inter-related categories: agency in ageing, critical mediations, and telecommunication technologies.
"Agency and ageing" refers to projects that engage communities in the development of participatory research initiatives with scholarly and creative outcomes, allowing researchers to explore what it means to be a critical citizen in the information age.
Projects within "critical mediations" examine how older adults interact with different types of digital media through a cultural studies lens.
Finally, the "telecommunication technologies" aspect of the ACT mandate deals with ageing in the context of networked societies and employs methodologies used in the social sciences. 
While primarily based at Concordia University, the ACT project has a strong Queen's connection: Dr. Barbara Crow, the Dean of Arts and Science and professor with the Department of Sociology, serves as the co-principal investigator of the project. 
To learn more about the ACT project, browse its website. For additional information on Dr. Barbara Crow's work, visit her research profile.